Ag: For Dummies
Hang on for a minute...we're trying to find some more stories you might like.
"Learning to do, Doing to learn, Earning to live, Living to serve" -Future Farmers of America Motto
        Wylie's Agriculture department, though it is incredibly successful and diverse, remains somewhat of a mystery to many. Countless staff and students, including myself, seem to take joy in all of our success but don't always understand what said success means or how they achieved it. For those confused by the long lists of Ag announcements and the mysterious building adjacent to the High School, I present Ag: For Dummies.
          FFA, which stands for Future Farmers of America, is a national, student-led organization dedicated to educating high school students in different fields of agriculture. FFA encompasses much more than just farming and land management; it includes areas such as food sciences, wildlife management, accounting, aquaculture, mechanics, and engineering. Each of these branches and more are represented by students all over Texas and the United States of America.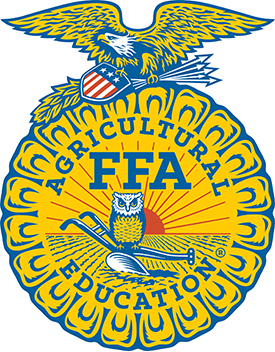 Wylie High School offers a multitude of Ag courses spanning over many areas of study. These classes focus on research of the principles and practices of that subject as well as preparation for FFA events and competitions. For example, a class like Advanced Animals Sciences spends its time researching how to manage and care for animals, the practices of veterinary work and treating diseases, and caring for the animals they will later show at competitions. Though that may seem like the obvious day-to-day work in what one might think of as a typical Ag class, that's hardly the beginning of it. Daily classes span from said animal sciences to horticulture to even mechanics and engineering, where students construct projects like advanced smokers and fire pits to bring to competitions.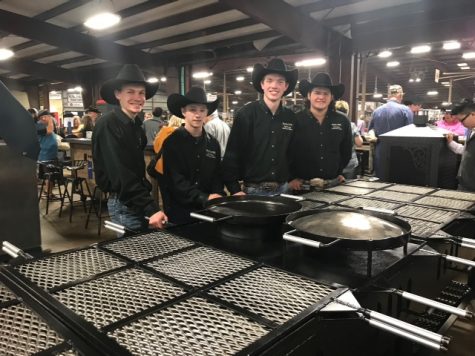 Cade Blackwell, Daylon Moore, Hunter Harris, and Andrew Rodriguez with their 14 foot fire pit. 
      Ag students compete in FFA competitions throughout the year to display their craftsmanship and knowledge. Competitions are hosted around the state of Texas by various high schools and colleges and are ranked by the familiar system of district, area, and state. These competitions encompass and judge far more than just animal showing, thought that is a prominent part. Every assortment of Ag student imaginable gathers to compete. Events include animal showing, Ag advocacy, judging, and extemporaneous speaking, some of which are competed in as a team while some are done individually. Wylie's Ag teams have historically had wonderful success in multitudes of different competitions.
         Wylie's agriculture department is very successful overall at competitions. Prizes such as new equipment, money, and scholarships are far from foreign to this group. Most recently, the Ag mechanics' smoker, fire pit, and trailer teams have had much success at recent competitions with their creations. The horticulture classes recently had a very fruitful sale of the plants they've been growing and caring for the past few weeks. Wylie's Ag students will continue to work hard and compete throughout the rest of the year, and we wish them the best of luck!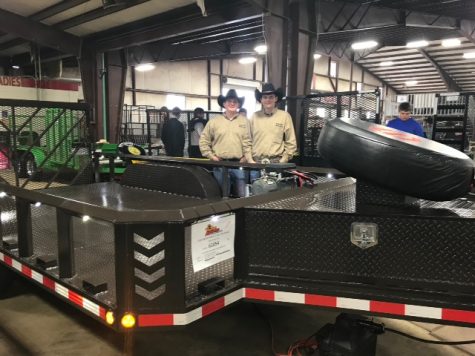 Kade Dickson and Colin Scalia beside their 16 foot utility trailer.
 "I believe that American agriculture can and will hold true to the best traditions of our national life and that I can exert an influence in my home and community which will stand solid for my part in that inspiring task." -FFA Creed, written by E. M. Tiffany.
A huge thank you to Cade Blackwell, Riley Ivey, and Mr. Moore for providing the information and pictures needed to create this article.
Katie Shaw, Staff Writer
Katie Shaw is a junior and third-year member of The Paw print staff. Her life revolves around Hockey, especially the Nashville Predators, and Taco Bell....