Wylie Girls JV Wins District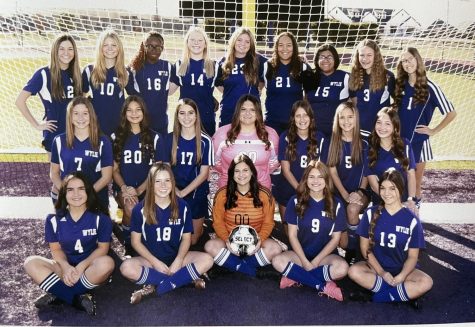 Photo courtesy of Kerr Broadstreet.
On March 14, Wylie's Girl JV soccer team won district. With dedication and encouragement from the people around them, the girls brought home the District Champion title!
   With it being Coach Makenzie Quincey's first year coaching, the team did an amazing job with only losing one district game.
   Keira Robinson said, "This was such a fun year and great group of girls to work with and grow closer to. JV is such a great opportunity to learn not just about yourself but the ones around you."
   So next time you're in the halls and see a JV girl soccer player, make sure to congratulate them for all the hard work they put into the season because they now hold the title as District Champions!