Wylie's Mens Basketball Given Another Shot at a Post Season Run
Wylie's men's basketball has had a lot of success in past years. Under Coach Ruffin, the men's team has begun to create a baseline of success. For multiple years- back to back now- the boys have made playoff appearances consistently almost always finishing top 3 in their district.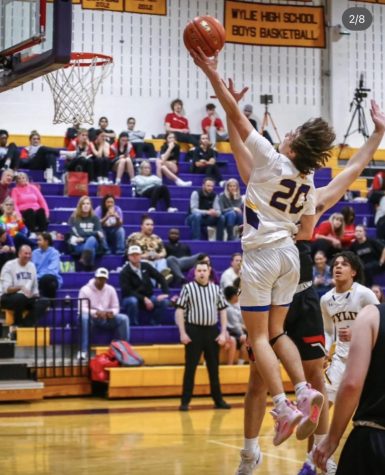 This year early on, the boys had trouble finding their footing. The team went 4-11 in the pre district and tournament play in which they competed early this winter. This is one of the roughest records the boys have had to start out a season since 2020. Though their schedule was stacked with tough opponents and big games in district play, the boys knew if they were going to have a chance to play in the post season, they would need to turn their game around right then.
However, they were not given an easy pass to start off as the competition they would face in their first game was southtown rival and second place district finisher, Abilene Cooper. District play was even tougher as to be expected. The boys lost their first two district games, but may have ben able to pick up just enough wins to have anther shot to make the playoffs this year. District play came to an end with a tie between the Bulldogs and the Lubbock Cooper Pirates for 4th place.
This Friday night, the boys will head to Colorado City to meet in a neutral gym to play Lubbock Cooper once again to see who will represent the 4th place team in the playoffs. The first time the Bulldogs faced off against the Pirates, the Pirates took home the win. However most recently in the match up, the Bulldogs pulled away the win led by Junior Derrick Evans who had himself a 32 point night.
This 3rd matchup is sure to be a thriller this Friday night at 8pm in Colorado City.