Wylie Diving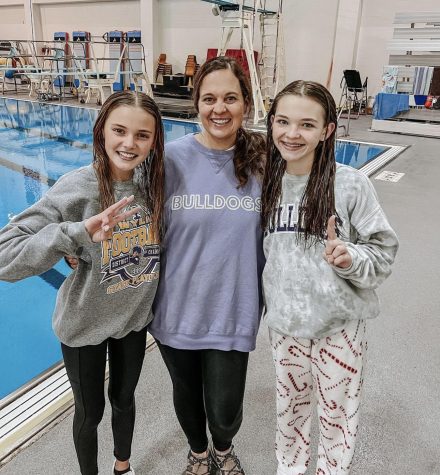 "It's incredibly rewarding to have the opportunity to help kids learn and improve in a sport that I share so much love for especially because I participated in this sport when I was in high school too!" explained Jama Schlauch, the Wylie Varsity Diving coach. Diving was recently added to the variety of sports that Wylie High school provides for all students to participate in. 
Unlike diving into a swimming pool for fun during the summer, to be a Wylie diver you need to have technique and full control of your body. At diving competitions, you need to compete 6 to 11 dives from 6 different categories! The categories include back, front, twist, inward, reverse, and free! "Reverse is probably the hardest dive to do. It's hard to get over the mental block because you're doing a skill towards the board instead of away from it," said Mckenna Herberg, a Varsity Diver. For diving, you participate in many competitions including state, district, and regionals. 
Diving seems like an easy sport to participate in. but if you're willing to put in the hard work and dedication the result can be very rewarding.