Local Haunted Houses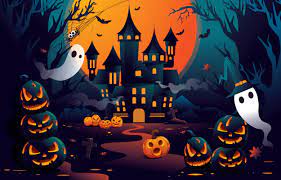 With Halloween right around the corner, you might be looking for some local things to do. Haunted houses are a popular thing to visit when it comes to the fall season. Although Abilene is a small town, there are still many haunted houses you can visit when it comes to Halloween!
"House of Horrors Abilene" is located at 120 West 3rd Street. One person, who's gone to the haunted house said, "I highly recommend this haunted house. It's definitely worth the short drive, and you will not be disappointed."
Another haunted house in Abilene, Texas is called "MUNSter Haunted House" and it is located at 1049 Veterans Drive. On their Facebook page they describe that this is, "where nightmares turn into reality." They also explain how all the proceeds will be donated to the ALS (Amyotrophic Lateral Sclerosis) Association.
Denton Valley is another popular place to go to in Abilene. Dental Valley is located at 8750 Co. Rd. 224, Clyde, TX, and they don't only have a Haunted House. At Denton Valley they have: a maze, hayrides, train rides, farm bounce, giant slide, paintball range, pony rides, Zombie Paintball, Forgotten Forest, farm animals, and so much more family friendly stuff!
We even have a haunted house of our own! Wylie theatre this year is presenting to us the Haunted Pac. On Facebook they say, "Get ready to be spooked at our haunted house! Help us get in the spirt of Halloween at the Haunted Pac October 29th and 31st from 7pm-10pm." They even have family hour, 7pm-8pm, and full frights is at 8pm-10pm!
Although Abilene is a small town in Texas, we can still enjoy local haunted houses to get into the Halloween spirit!