The Joys of the Club de Español
Over the last school year, we have had many experiences, events, and activities. Ups and downs, happy moments and sad moments. However, some of my most favorite experiences have been those that I've experienced with Wylie's Spanish Club.
The Spanish Club is an after-school club run by Señora Brenda Morales that was accepting of all different types of people. It was diverse, enjoyable, and most of all, gave the members a sense of community. We took pride in opening our arms out to the unique, different, and the common.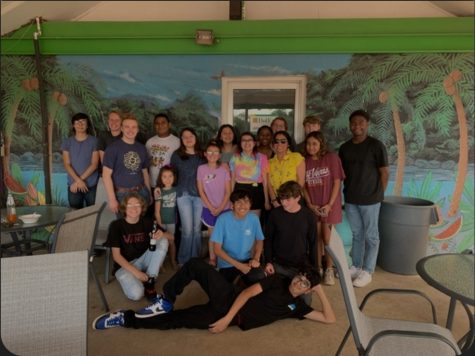 As president, it was my job to help organize, direct, and guide the club. I could not have asked for a better experience! Nearly every Tuesday, the weekly meeting would brighten my week.
Many have asked me what we do in Spanish club, to which the answer is…Complicated. We do many things! We made the memorial for Stacy Sanchez in the rotunda; we made the Day of the Dead banners that were the first things you saw in the morning, and we learned many useful things not only about Spanish, but about life. However, most of all: we LOVED our parties.
The Day of the Dead party was our first official party. Students brought all different types of food, and we had a blast listening to music, dancing, and eating. Then, it was the Christmas party. It was held at Mr. Gatti's where we played white elephant and hung out at the arcade. Then, finally, the Cinco decided Mayo/end of the year party was held. We went for ice cream at Mary's Paleteria, where I embarrassed myself trying to order in Spanish.
Through the middle of this, we also took a "Spanish Club" field trip. We went to an escape room to work on our team building and then had fun at the mall in Plano, TX. During the escape room, we were given a word based on the room's theme that needed to be said in Spanish. Ours was "Villain" or "Villano."
Spanish Club has been the highlight of my year, really. I met lots of new friends, learned new things, and ate great food. The Club was an amazing experience that I fully recommend for everyone interested!