Wylie Football's Spring Training is Underway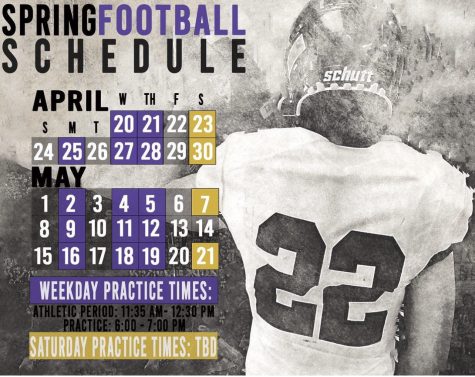 As Wylie Football heads into their next stage of development for the 2022-2023 football season, the excitement rises amongst the players who are eager to see what next season will hold. In addition to many key returning starters, the team has entered a new division with a few new teams for the upcoming season. The Bulldogs will be competing in District 2-5A Division II with Amarillo Palo Duro, Lubbock High, Plainview and Wichita Falls Rider. In addition to these teams, the Bulldogs will also be competing with South town rivals, Abilene Cooper.
Athletic Director Clay Martin strongly believes that the training for next season begins the day the previous season ends. This being said, the coaches and team have already begun football related drills and work days although the team will not begin Spring training until April 20th. Athletic Director Clay Martin says, "These days are just designed for the boys to get out and get moving around on the turf." Nonetheless Coach Martin and his staff have been on top of the game and have already generated a spring football schedule that includes plenty of practice and rest for the team. The team plans to hold practices on Mondays, Wednesdays, Thursdays, and on 4 Saturdays to help get into the swing of things before summer training begins.
In addition to having generated the schedule, the coaches have more plans as well. Throughout the years, our coaches have had a lot of success getting our players recruited, but this year the coaches will be taking it a step further. The Wylie coaching staff is inviting all college coaches out to spring training to help players from Wylie High School get noticed by coaches at the next level. There is, without a doubt, plenty of talent on the team and the coaches are taking steps in the process to helping the players in their futures. As the new season approaches quickly, the coaches want all colleges to have a chance to get out in the spring weather and "come see these Bulldogs."