The 10 Best Christmas Songs Of All Time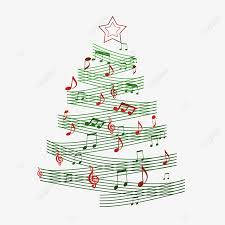 Let's be honest, would it really be the holiday season without Christmas music? For one glorious month, people all around the world put their regular music on pause and play their favorite holiday tunes. However, with all of the options out there, it can be difficult to find the perfect song for you. Don't worry though, because I decided to rank the top 10 Christmas songs EVER to make things easier for you (consider it a Christmas present). Remember, this is just my opinion, so I'd love to hear your personal lists as well in the comments section. Let's get started!
10. "Jingle Bell Rock" by Bobby Helms
Sometimes, simple is good, and that's exactly the case for this Christmas classic. When you listen to the song, there's nothing too special about it, the vocals by Helms are solid but rather plain and the same goes for the instrumentations. That being said, there's something about this track that screams holiday cheer. This song makes you think of Christmas parties with friends and family, which is what Christmas is all about.
9. "Believe" by Josh Groban
As if being one of the best Christmas movies of all time wasn't enough, the Polar Express also boasts one of the most heartfelt Christmas songs ever. "Believe" has a beautiful message, one of trusting yourself and finding value in who you are. Josh Groban uses his powerful voice to his advantage in this moving song, and the orchestra backing him up adds a magical touch. "Believe" is an underappreciated and gorgeous piece of art that conveys all of the love that is felt throughout the holiday season.
8. "Underneath The Tree" by Kelly Clarkson
Does this song sound suspiciously similar to "All I Want For Christmas Is You"? Yup. Is it still an enjoyable track? Absolutely. Pop queen Kelly Clarkson delivers a solid, if cheesy, 21st century Christmas pop staple. This is one of the catchiest songs on this list, and I'm not complaining. Clarkson's voice never gets old, and her vocal range near the end of the song truly is stunning to hear. This tune will be stuck in your head all throughout the holidays, and its message of love and togetherness will stick with you throughout the Christmas season.
7. "Do You Hear What I Hear" by Whitney Houston
Simply put, this is the most underrated Christmas song of all time. In this slower, swung version of "Do You Hear What I Hear", Whitney Houston absolutely shines and delivers a performance for the ages. The song continues to build and build until the last thirty seconds, in which the breathtaking climax of the track occurs. Houston and her backup singers create a musical moment that is truly heavenly; it is impossible to listen to this song without immediately getting goosebumps.
6. "Last Christmas" by Wham!
This is probably the most replicated Christmas song ever. According to Wham!, there have been more than 1200 replications of their hit track, and it's easy to see why. This not-so-cheery Christmas song tells the tale of a man that deals with a heartbreak over the holidays. Not many Christmas tunes are able to include both bells AND synthesizers, but this one more than pulled it off. George Michael also has a very solid vocal performance, and despite the many different interpretations of "Last Christmas", the original version is by far the best.
5. "It's Beginning To Look A Lot Like Christmas" by Michael Bublé
Michael Bublé can SING. His smooth-as-silk voice fits perfectly with this song, and it's one of the best Christmas song covers ever. Although the song is not his, he makes it his own with a truly stellar vocal performance. Although nearly all of the songs on his Christmas album have a shot at landing somewhere on this list, "It's Beginning To Look A Lot Like Christmas" is his defining track on the album. The jazzy, old-timey feel of this song earns it a spot in the top half of the list.
4. "The Christmas Song (Merry Christmas To You)" by Nat King Cole
This track is absolutely gorgeous. From the intro filled with warm violins to Nat King Cole's iconic "chestnuts roasting over an open fire" line, this song is like sitting next to a lit fireplace on a cold winter night. This is probably the most emotional song on this list. Cole's vocals are very moving and tell a sweet story of what Christmas is like from a child's perspective. This song brings out the kid in all of us, which is something we all need during the holidays.
3. "White Christmas" by Bing Crosby
The oldest song on this list is also one of the best. This track does an absolutely beautiful job of painting a picture in the listener's head: glistening pines and fresh snow are a recurring theme throughout the song. This track carries a message of hope for things to come, and Bing Crosby's smooth, relaxing voice immediately puts the listener at ease. Crosby hopes everyone can have a peaceful holiday season filled with love and joy, and listening to this song will bring you these positive emotions in a heartbeat.
2. "Christmas (Baby Please Come Home)" by Darlene Love
A saxophone solo in a Christmas Song? Yes please. In all seriousness, this song is a masterpiece. Darlene Love has possibly the best vocal performance on this list, and her pleading voice draws the listener in immediately. Although "sad" Christmas songs are very popular today, this track pioneered the concept of feeling alone or gloomy during the holidays. Not many songs changed the Christmas music scene like this one, which earns it the number two spot. Ok, ok, the saxophone solo definitely bumped up the rating as well.
"All I Want For Christmas Is You" by Mariah Carrey
There is absolutely no debate that this is the greatest Christmas song of all time. The moment that Mariah sings the first "I", everyone within hearing range simply HAS to sing along with her, it's an unwritten rule. What other song has you trying to hit whistle notes and singing "and I" at the top of your lungs? This tune is the definition of holiday spirit, from the bells jingling throughout the song to the lyrics stuffed to the brim with Christmas cheer. Mariah Carrey absolutely kills her performance, and this song alone made her one of the most well-known artists of the last 20 years. This absolute gem of a track is perfection, and is far and away the number one Christmas song of all time.
Photo courtesy of Google Images.