Four Underrated Women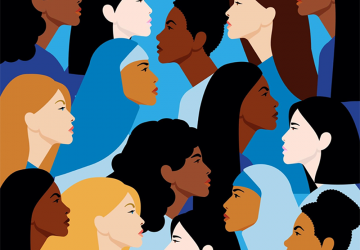 It is no surprise that history all around the world is male dominated. However, many women have made significant impacts all around the world. Here are four of them.
                                               Lyudmila Pavlichenko
Lyudmila Pavlichenko was born in 1916 in Bila Tserkva, a large Ukranian city south of Kiev. As a child, Pavlichenko described herself as a tomboy and was competitive in various activities. Especially ambitious against boys, she enjoyed proving that girls could be just as good—if not better than them. When she was fourteen, Pavlichenko moved to Kiev with her family. While in Kiev, she enrolled in a sharpshooter class where she earned her Voroshilov Sharpshooter Badge, a civil decoration and a marksman certificate. She then took a job at a local arms plant and in 1937 enrolled herself at Kiev University. Pavlichenko took an interest in history and was intent on becoming a teacher.  She competed on the university track team, and kept up with her marksmanship by taking courses at a sniper school.  Unfortunately, Hitler disrupted her plans in 1941 when he launched Operation Barbarossa and the wehrmacht began its invasion of the Soviet Union.  Lyudmila was only twenty-four when she found out and was on her fourth year of study; however, she quickly went to the Odessa recruiting office to enlist. After much push back, (people insisted that she became a nurse) Palichenko was enrolled into the Red Army's 25th rifle division as a sniper. She became one of the 2,000 female snipers to enlist, and one of only 500 to return alive. She fought for years killing a recorded 309 enemy soldiers by the age of 25 giving her the name "Lady Death." She toured America giving speeches and turning down sexist questions.  She even became close with first lady Eleanor Roosevelt. Sadly her life came to an end in Moscow, Russia October 1974 due to a stroke.
                                               Florence Bascom  
   Bascom was born on July 14, 1862, in Williamstown, Massachusetts. This town was the home of prestigious Williams College, where her father, Dr. John Bascom was professor of oratory and rhetoric. Both Professor Bascom and his wife Emma (Curtiss) Bascom actively supported women's rights and had strong interests in the natural sciences. In 1874, John Bascom accepted the presidency of the University of Wisconsin, and his family left Williamstown. Florence Bascom was less than fifteen years old when she graduated from high school in Madison, Wisconsin. She then obtained, in 1882, two degrees—Bachelor of Arts and Bachelor of Letters degrees—from the University of Wisconsin. Two years later she earned a Bachelor of Science degree, and in 1887 completed a Master's degree in geology (biography. com). Florence was widely known for her research in the mapping of crystalline rock formations in New Jersey, Maryland, and Pennsylvania which became the basis for many studies in the area later on.  She died of cerebral hemorrhage at the age of 82 in 1945.
                                                           Henrietta Lacks
 This woman has saved thousands of lives even after her death.  Born in 1942 , she worked at a tobacco farm for almost her entire life until one day she was diagnosed with cervical cancer. Without her consent of knowledge, a doctor took a sample of her cancer cells, and researchers discovered that they kept reproducing. This, ultimately, made them immortal. Lacks died in 1951 but her cells– now known as "HeLa" cells– were a curious phenomenon prompting researchers to continue studying them. Her contribution has led to the discovery of the Polio vaccine, the effect of drugs on the human body, and the study of other cancer cell growth. Without her cells, science may not have advanced has well and as fast as it did.  
                                                           Faith Spotted Eagle  
Faith Spotted Eagle, born 1948 and a member of the Yankton Sioux Nation in South Dakota, is a Native American therapist, educator, peacemaker, and self-proclaimed "hell-raiser."  She is recognized as the leader of the fight against Keystone XL and Dakota Access Oil Pipelines. She eventually managed to block the development of the Dakota Access Line.  In 2016, she gained the electoral vote for president although she wasn't running. Deeply in touch with her community, Spotted Eagle is a founding member of The Brave Heart Society, has helped establish the first native women's shelter, and helped with PTSD therapy for veterans and tribes. "The resistance has always been in my blood and spirit since I was born."   Spotted Eagle told LA times.