Wylie Theatre's Miraculous One Act Journey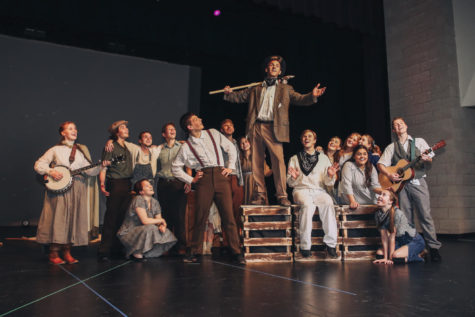 The stage lights come up, and in that moment a UIL One Act cast has exactly 40 minutes to tell their story. UIL One Act Play is a state wide competition where schools bring a cutting of a play to perform for three judges who then decide which shows get to move to the next round. In brief, it is a theatrical competition with significant time restraints. Meaning, the cast has one 'official rehearsal' on the stage they will perform, seven minutes to assemble their set, forty minutes to perform, and seven minutes to strike their set. After the show, the cast, crew, and directors get a critique from one of the judges, and then later that night awards and results are announced.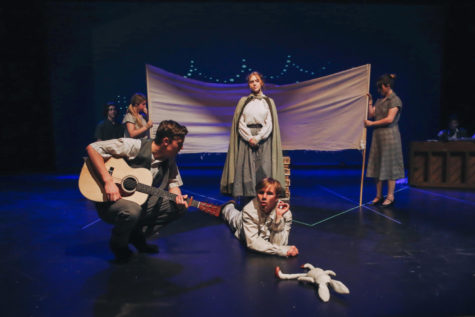 For Wylie Theatre, One Act is an anticipated and beloved event. This year the 2021 One Act cast is performing The Miraculous Journey of Edward Tulane. Last year before the pandemic hit they were competing with the same play, but had to stop production and competition. This year they get to breathe life back into the show. Some of the original cast have kept their previous roles, but some have moved into new parts, along with additions to the company, in order to fill in the rolls of the actors who graduated.
The story of Edward Tulane is written by Kate DiCamillo, and the stage adaptation was written by Dwane Hartford. The novel is a children's book read in class by many Wylie 4th graders, who actually got to see the play when the cast did six school performances on four different campuses. The narrative follows a toy rabbit (Edward) who doesn't know how to love as he journeys from owner to owner. The story of the little china rabbit is a vehicle for audiences of all ages to rediscover the beauty and necessity of fellowship and companionship through life.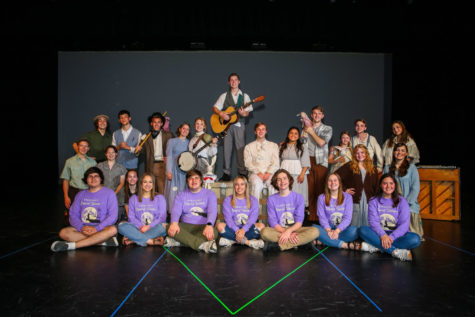 On April 15, the Edward Tulane company will get to share their production at Region! They have excelled at previous meets placing first at District and Bi-district. They have also received individual acting and tech awards. Makinlee Bakon, Joshua Hervey, and Talon Hoff received "Outstanding Technical Crew," Adeline Fellona received "Honorable Mention All-Star Cast," Cookie Harrell and Melia Messer received "All-Star Cast," and Mason Kerby and Wesley Horn received "Outstanding Performer." This Thursday at 11:00am Wylie will kick off the competition Performing The Miraculous Journey of Edward Tulane.