Beautifying the Bathrooms
This year, you may have noticed the new paint job on the bathroom stalls. That's because currently, our S2S is in competition with hundreds of other Student to Student programs across the country to beautify our school and make it the best place to be! Wylie's S2S met up and decided that the perfect way to take our school to the next level was to give the bathroom an update, complete with brand new locks and inspirational quotes guaranteed to brighten your day. Over several weekends, many of our members have gone up to the school and taken the time to hand paint all of the colorful drawings and quotes you see on the stalls. S2S hopes you love the new look just as much as they do and that the positive messages across the doors bring a big smile to your face.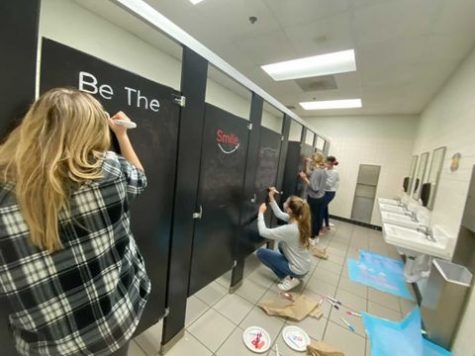 Students painting the stalls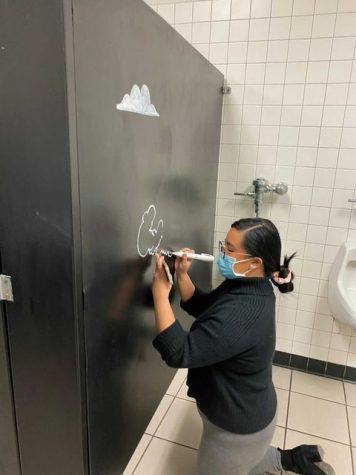 Emy Pablico painting a beautiful mural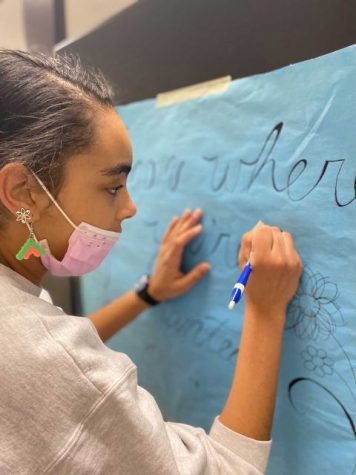 Dominique Douglas sketching a quote
About the Writer
Bonnie Horn, Staff Writer
Bonnie Horn is a junior at Wylie High School. She is involved in Student Council and Student 2 Student. She aspires to be a screenwriter and is absolutely...