Home is where the Haunt is!
Spooky season is once again at our doorsteps, old Halloween movies are dusted off, pumpkin spice is in the air, and visions of candy corn dance in our heads. Break out the fang-tastic festivities because Halloween is coming. However, this year may be a bit different than that of any Halloween you've celebrated before because a real life metaphorical monster is lurking out and about. Boo! You just tested positive for COVID, time to put all your fun plans on hold and get ready for your own personal quarantine round two. Now that's scary. But not to worry, you don't have to lock your doors and board up your windows; there are plenty of ways to celebrate the scariest time of year all while preventing the spread of COVID. 
For one, you can stay home and bake some scary good treats to lift your spirits. Add these delicious chocolate sugar cookies, to your to-do list.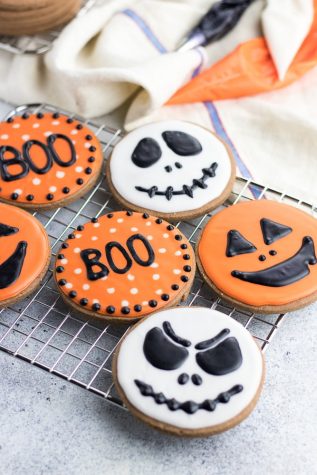 https://veronikaskitchen.com/halloween-chocolate-sugar-cookies/
If cookies aren't your speed, you can roll with an amazing pumpkin roll that'll make you say "Boo-yah!"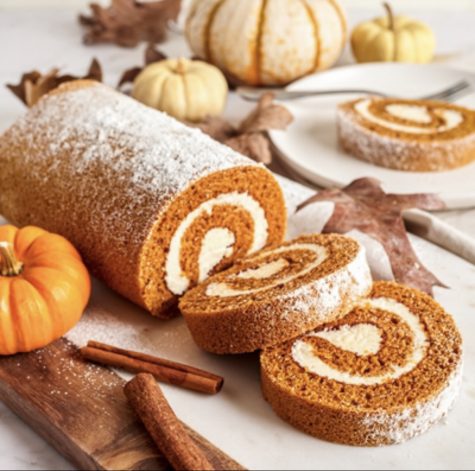 https://www.verybestbaking.com/libbys/recipes/libby-s-pumpkin-roll/ 
Another way you can get into the festive spirit is by hand decorating a face mask with your favorite spooky character, or for those who are less artistic, you can go online and find your favorite pattern. You can definitely find one without scary high prices. The link provided below shows off lots of festive face masks that you can purchase or take some inspiration from.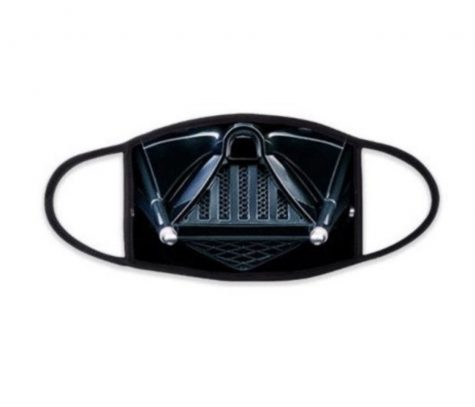 https://www.prevention.com/health/g33584965/halloween-face-masks-covid-coronavirus/
A classic Halloween activity is to go snooping around in a pumpkin patch to find the lucky pumpkin that will become the front porch's main attraction. This is a totally safe tradition, compared to being inside; romping around outside means you are less likely to contract COVID, and the great outdoors provides plenty of space between you and your fellow pumpkin seeking pals. Luckily, there's a great place to go out with your family and snatch up a fantastic pumpkin- Denton Valley Farms, home to the biggest pumpkin patch in The Big Country. Their Farm Store is open through November 8th every Friday from 4pm-11pm, Saturday from 10am-11pm, and Sunday from 11am-5pm. They offer pony rides, interactive hay rides and hayrides through haunted woods, homemade ice cream, farm animals, a cornfield maze, photo opportunities, and more, all spread out over 100 acres. Speaking from personal experience, Denton Valley Farms is a lot of fun and great for people of all ages. I encourage anyone who hasn't ever gone before to give it a try!
http://www.dentonvalleyfarms.com/farm-store.html
Even Hershey's is getting in on the spooky, safe fun. They have created a website, https://www.hersheyhappiness.com/en_us/stories/trick-or-treat-2020-safe-fun-and-faboolous.html, where you can see COVID cases for wherever you are, read up on safety precautions, discover spooky DIY's, and find fun alternatives if you have to stay home for the holiday. The website is super well made, easy to navigate, and provides good information. Check it out for a fang-tastic look into the 2020 Halloween celebration methods and precautions. 
If you're bummed about not spending your Halloween fun with friends, there's always a way to get around that problem. You can download one of the apps Rabbit, Watch2gether, or Twoseven and you can watch a movie virtually with all of your friends! Hocus Pocus, Twitches, Goosebumps, The Nightmare Before Christmas, you name it, you can watch it in real time with your friends. 
Just because this 2020 Halloween is a bit freaky, doesn't mean you can't have your fun amid the chaos. Enjoy your Halloween but be sure to do it safely, Happy Halloween!