Tige: From Boats to PPE
For most of my life, I thought there were only two kinds of people: those who seek the good in the bad, and those who seek the bad in the good. However, in the year that I have personally gotten to know Charlie Pigeon, Founder and CEO of Tige Boats, I have come to realize that there is a third: those who are not satisfied with merely finding goodness and decide to make it.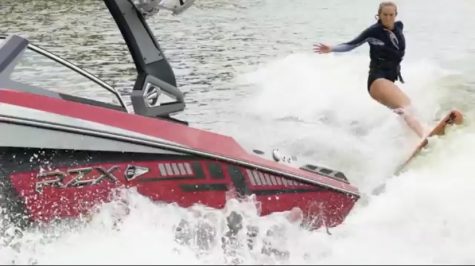 No one recalls who first presented the idea of producing face shields, masks, and other PPE in Tige's factory. It was suggested during a senior management meeting called to address how COVID-19—which had only recently taken the country by storm—would affect the company. Charlie, who had already been brainstorming ways in which he could help first responders and medical personnel, was thrilled by the prospect of getting the whole team involved.
Product Development & Engineering Manager Eddie Gugliemetti and now-COO Walo Melendez oversaw the production of the first face shield, which was modeled after designs provided by Hendrick Health System; meanwhile, the company's upholstery department set to work sewing the first mask. Once these prototypes were perfected and finalized, the next challenge would be finding the most efficient way to mass-produce them.
Seemingly overnight, a factory designed to manufacture world-class boats was transformed into a PPE powerhouse. Using plastic donated by Pactiv, enthusiastic employees worked around the clock with an effort described by Charlie as "tireless." From office to assembly line, Tige buzzed with the positive energy that often accompanies generosity.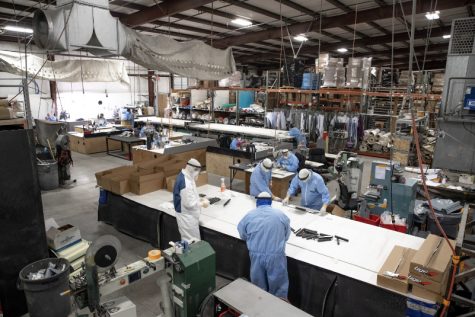 Priority was initially given to the first responders and medical personnel of Abilene and the Big Country, but before long, requests were flooding in from across the country. They started out making 500 face shields and masks a day, but before long, that number had risen to 5,000.
For months, various kinds of PPE were shipped out—"fresh off the line," as one employee phrased it—at no charge. Eventually, the requests began to taper off. Although Tige returned its main focus to boat building, it continued to produce face shields and masks as well.
The company also created a blueprint, which explained how boat manufacturers across the country could utilize their resources for this cause. In addition, it provided PPE templates.
Most recently, Tige donated thousands of face shields to several local and nearby school districts, including Wylie. (Other districts include AISD, Clyde, Jim Ned, Merkel, and Winters.) Many of the same hardworking people who helped to create the PPE have children who attend these schools. They shared the hope that, with face shields ready at the schools' disposal, there would be less apprehension for all involved in the back-to-school transition.
All photos courtesy of Tige.
About the Writer
Allison Vogt, Staff Writer
Allison Vogt is a junior at Wylie High School. She loves learning about different cultures, spending time with her family and friends, trying new things,...