Progressing Programs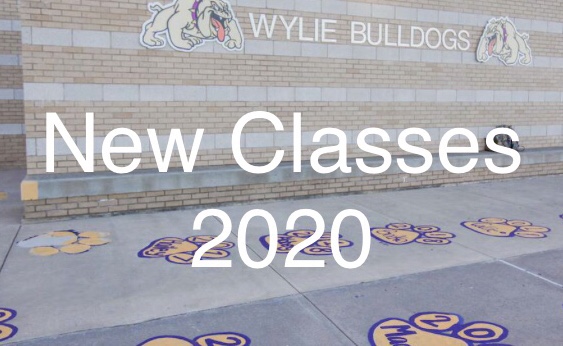 1). College Readiness, also known as SAT/ACT prep, actually is not 100% new to Wylie. Last year it was added to the curriculum, but due to scheduling issues, it was only open to Juniors. This year, it's now been opened to the Juniors and Seniors, making it a new class for Seniors to take.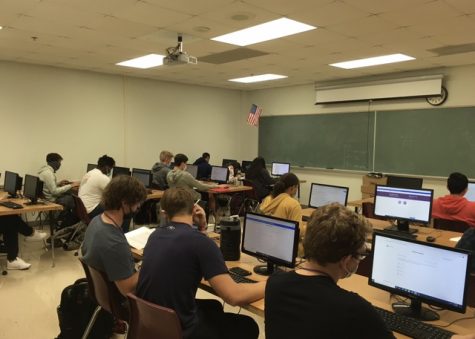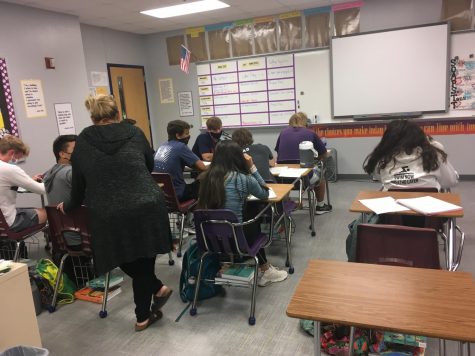 Before the formation of this class, Mrs. Kirby used to have an abundance of students asking her for help with SAT or ACT test prep after school. Feeling compelled to help them and having former experience with teaching for the SAT and ACT, Mrs. Kirby held weekend practices that eventually evolved into the College Readiness class.
College Readiness is truly a valuable class that focuses more on educating students than grades. Everything the class does is to better prepare kids for the world that comes after high school. There's a lot to learn about the transition from high school to college. Mrs. Kirby described the mass of information as "Trying to take a drink from a fire hydrant." The high pressurized water is the large quantity of information to know before college and what the class teaches is meant to soften that water, so it won't be so overwhelming.
Many students can't help but agree that this class is important. Kade Killion, a junior attending the class, said that "It's an incredible opportunity to grow in our knowledge and prepare for college. Mrs. Kirby and Mrs. Evenden are really knowledgeable and the class has helped me so much in the few weeks we've been there."
With Mrs. Kirby, an AP English teacher, and Mrs. Evenden, an Algebra ll teacher both teaching College Readiness, anyone who takes the class is guaranteed to get amazing instruction and help better their chances of getting into their dream college.
2). As an addition to the Intro Culinary Arts (ICA), Mrs. Harris has taken on the new double-blocked class, Culinary Arts. Held in 4th and 5th period, this class spends a lot more time in the kitchen than ICA, as they focus on more advanced skills and techniques in Culinary.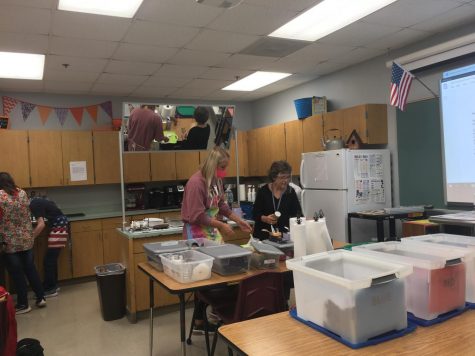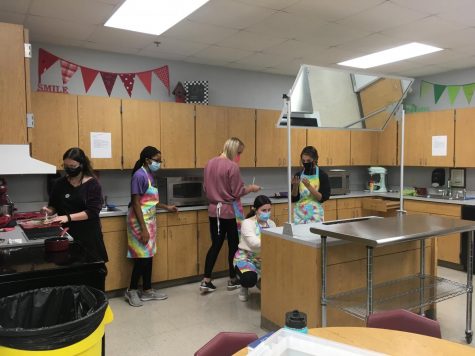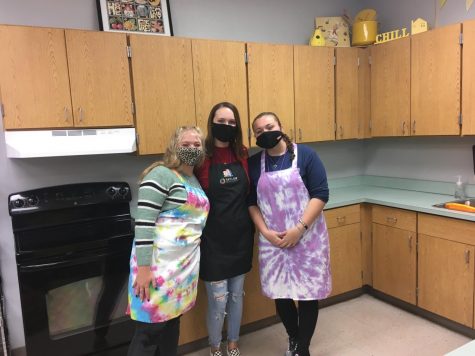 Originally, before the current day events took place, the class was meant to be held in a cafeteria at one of the Jr. High schools. Now however, the kitchen and cafeteria are being utilized with the expanded lunch periods. So, the class is being held in Mrs. Harris's usual room for cooking labs.
People such as Jayci Pippin joined to "learn more advanced skills" focusing more on cakes because she was inspired by her mom who happened to have been a baker. Kayla Scampitilla joined to get a better grasp at the "understanding of working in the kitchen" because there's a surprising amount of people who just are not well rounded in the kitchen. Finally, Avery Cousins just finds it enjoyable to "work lab groups with friends." And who doesn't like cooking with friends?
In these Juniors' options, this wonderful class is perfect for anyone who enjoys cooking, learning life skills, and having fun with friends.
The new Culinary class was formed because of the growing interest in the program at school and around the world. Culinary is actually one of the top careers right now, so Wylie definitely wanted to provide more classes to encourage anyone who wants to travel down that career path.
( Shoutout to Mrs. Powell, previously a kindergarten teacher, who came out of retirement to help teach ICA, making time for Mrs. Harris to be able to teach the new class!)
3). "I love Sports Med because we get to learn how to treat injuries that I wouldn't have known how to treat before." -Nicole Luckie, Athletic trainer.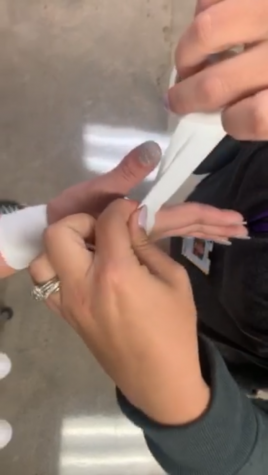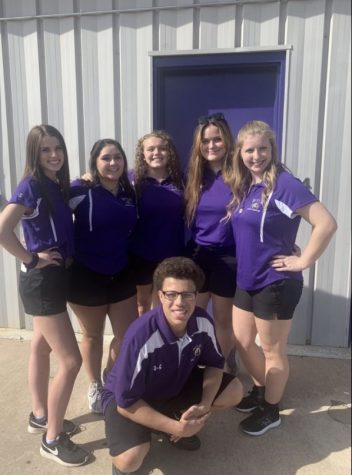 Sports Medicine (Sports Med.) is a hands on medical class that teaches everything between treating sprained ankles and wrists to cuts and muscle aches.
Students participating in this class are known as Athletic Trainers. They learn fundamental skills to treat sport related injuries. They focus on Athletes overall health such as injury recognition and prevention, hydration and nutrition, as well as safety while working out. Doc G described what they do as very "Behind the scenes" and working from the sidelines to ensure the safety of Athletes.
Under normal circumstances, Doc Stewart and Doc G, would have had the trainers start showing up to school in the summer sometime in July to start preparing for the beginning of football practice. It's true this class is a huge time commitment because trainers are required to always be with varsity teams from practice to games (trainers can also oversee freshmen games and practice). However, even though being an athletic trainer takes time and dedication, trainers schedule most of their time with Doc Stewart and Doc G.
Sports trainers go with the following sports: Football, Volleyball, Basketball, Track, Baseball, and hopefully (with more members) can be expanded to other sports as well!
Whether you're looking to a medical related career or you're simply looking for important life long skills, Sports Med is an invaluable class that teaches students how to handle stressful situations, improves confidence, and leadership under pressure.
4). Health Science Theory, taught by Doc G, is another new medical related class. It builds upon Principles of Health Science and Medical Terminology by being the third class of this section. It's purpose is mainly for "hands on experience" which is dealing with things like vital signs and first aid.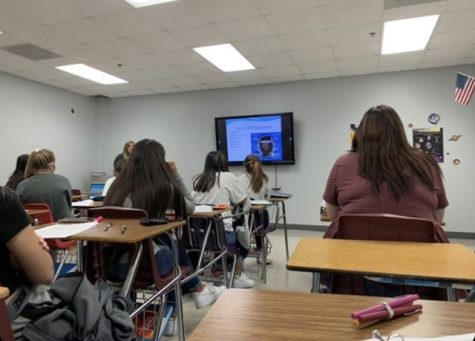 And while the information learned from Health Science Theory is important, many students are more eager to take a class that will more likely be new next year called CNA or Certified Nursing Assisting. Alaura Menhaden stated that Health Science Theory iss"Useful" and more of a "Stepping stone we have to take" to get to CNA.
With CNA, students would get actual specific nursing skills and end the year with a certification if they can pass the state license test.
With these four new useful electives, Wylie has definitely broadened their programs with no plans of slowing down!
About the Writer
Gabriella Poradek, Staff writer
Gabriella is a Sophomore. She is a very talented musician and loves to binge watch her favorite shows.  She's on the varsity tennis team and loves to...