Wylie Sisters Open Zinger Dots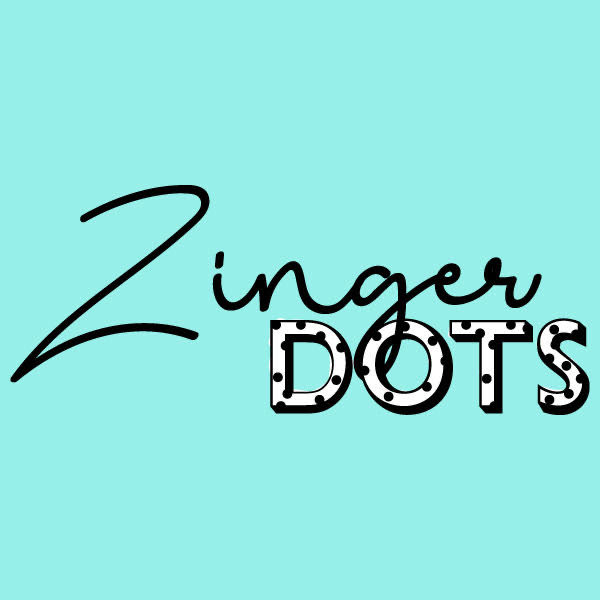 Rachel White has been very involved in school activities during her years at Wylie High. Participating in musicals, PALs, and the Purple Dog Company to name a few, the graduating senior is now taking on a new endeavor: Zinger Dots. This online boutique is the result of Rachel, her younger sister Anna, and their mother wanting to provide cute clothes and accessories at good prices. In addition to what she learned from Mrs. Berry in the Purple Dog Company, Rachel felt Zinger Dots was ready to become a reality thanks to the encouragement and know-how of her mom.
The idea for the boutique has been in the works for a while, but Rachel says, "We decided that there was no better time to start something new than while we were stuck in quarantine." It can be difficult to navigate how best to run a new business, but the mother daughter team is able to use their strengths as individuals and as a unit to make their passion a success. Each family member contributes in choosing what to sell, so their unique personal styles offer a product selection that appeals to many different shoppers.
For Rachel, the most rewarding part of Zinger Dots is getting positive feedback from customers and hearing how excited friends are when a new product launches. Anna's favorite aspect of running the company is the photography and editing process of the items for sale. In regards to her mom, Rachel says, "She is always coming up to me with new ideas of how to promote the business and make it more successful. She also has been very helpful on the business side of things. She knew how we could get an LLC for the company and set the sales tax. This was so helpful and really made the whole process much easier."
The utilization of each person's strengths create an operational business worth supporting. With the dedication of the mother daughter trio, Zinger Dots isn't just an idea on the back burner anymore. Now, with products ranging from scrunchies to swim cover-ups, you can shop online at zingerdots.net and follow @zingerdots on Facebook and Instagram.
About the Writer
Mattie Smith, Staff Writer
Mattie Smith is a senior and has been a member of the Paw Print staff for four years. At school, Mattie is involved in U.I.L. She loves spending time with...