Simple Joys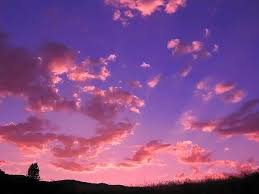 You know the sound your footsteps make when walking on dead leaves? Or when the clouds look like pink cotton candy as the sun sets? How about when a baby keeps smiling at you from across the restaurant? Often, these little things can too easily get lost in the midst of our busy and worrisome days. As a reminder to appreciate the simple joys, here are just a few examples of what makes people's hearts' happy.
"I like legos, dolls, and eating." -Emma, 5
"I love drawing, coloring, reading, and being outside." -Abby, 9
"I love reading, being outside, being with family, and going to church. " -Kaylee, 11
"Family." -Sadie, 14
"I'd say redecorating your room/getting it super organized, that's always super satisfying." -Thomas, 20
"I enjoy getting time to actually work out and be healthy!" -Blake, 27
"I enjoy making meals from scratch and hosting people in my home to eat those meals. I also love photography because it allows me to slow down and actually see the beauty around me." -Faith, 32
"Babies. There is nothing better than nuzzling the sweet, soft cheeks of an infant or smelling the top of their bald little head. I also love wrapping all of their tiny finger around my one big finger." -Kristin, 42
"Parties and family meals and entertaining. I also like going to antique stores and flea markets and repurposing things." -Rebekah, 42
"Spending time with my family is my happy place! Anytime…anywhere! I love the river and kayaking (a river rat for sure) and crafting just about anything!" -Kay, 62
About the Writer
Mattie Smith, Staff Writer
Mattie Smith is a senior and has been a member of the Paw Print staff for four years. At school, Mattie is involved in U.I.L. She loves spending time with...