A Shrektacular Winter Musical
      Starting in late September, Wylie students got to work learning music, choreography, and lines for their annual Main Stage Musical. This year, they are putting on Shrek The Musical. Originally, it was a DreamWorks animated film and later was adapted into a hit musical in 2008. Students and teachers have just over a month to put together a full length musical. Although the rehearsals and workloads are intense, students seem to embrace the challenge.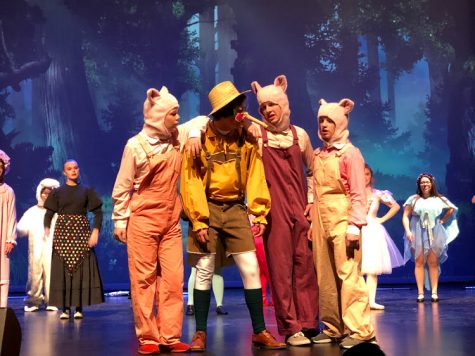 Anna Claire Boone, who plays Princess Fiona, says that the rehearsal process "has been more difficult than in past years." She attributes this to her taking on many more leadership roles than in previous years. Boone's last role in one of Wylie's musicals was the iconic role of Mary Poppins. "Last year I was playing a character who was quite literally, practically perfect. This year it's been kind of exciting and challenging to get to play a character who really tries to be that way, but as the audience quickly finds out, Fiona is far from perfect," Boone says. 
     Another lead in this show (and previous shows) who is courageously taking on the role of Shrek is Wesley Horn. Wesley also acknowledges commitment and all the hard work it takes to put on the show when he said, "The rehearsals were grueling, and they're hard, and they're long, but the product, in the end, is completely worth it." Mr. Horn went on to talk about other adversities he has faced in preparation for this role such as the accent and the characterization. He sarcastically mentioned that for this role he "almost had to gain an extra 235 pounds."

      Finally playing the flamboyant character Donkey, Wylie cast Caleb Speights. "It has been a bit strenuous coming here from 4:00 to 6:00 nearly everyday… but it's all absolutely necessary, and I think it's going great," Speights recounts. Caleb has only been in three shows prior to Shrek, but the audience could never tell. Although this is Speights' second role in a musical, he looks like a seasoned actor when he is on stage singing songs like "Make a Move" and "Don't Let Me Go."
       All three leads are very excited to open the show Thursday night. Boone says, "I think that audiences are going to be impressed with the level of quality that this show is." She goes on to say, "It's really a fantastic story, and I think that there are going to be a lot of people who find it really touching!"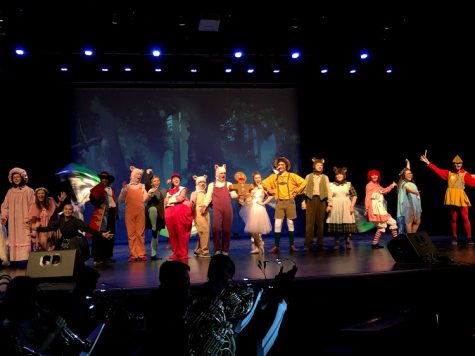 Be sure to get your tickets at https://wylie.booktix.com/ and come support all of these wonderful young actors and actresses!