Wylie Cross Country Team Has Fantastic Season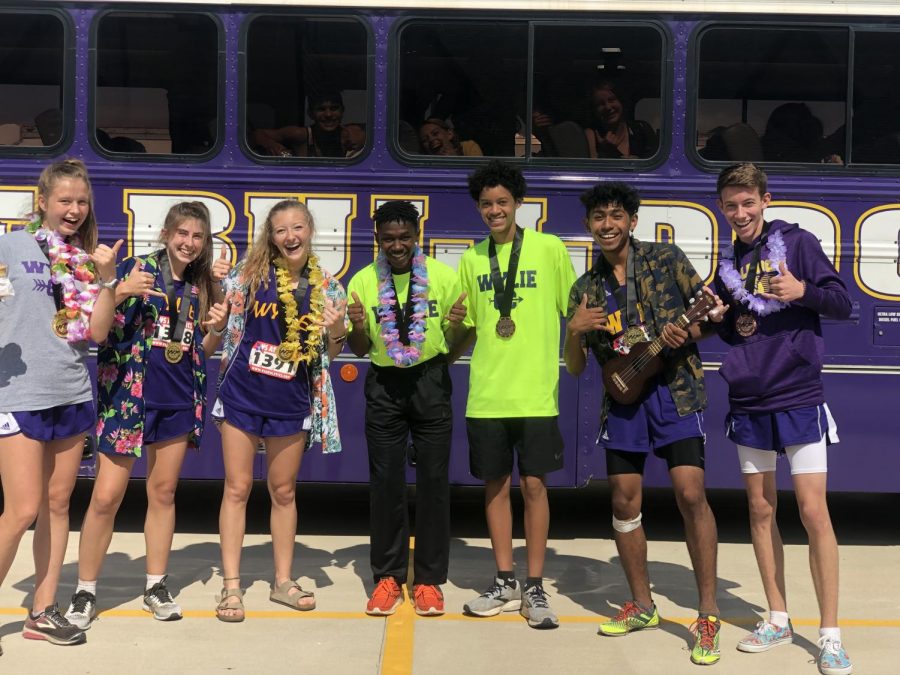 After several months of hard work, the Wylie cross country team finished its season in Lubbock at the 5A area meet.
This season there were only 3 returning varsity girls and 3 varsity boys. Despite the loss of members, senior Abbie Gollihar was optimistic about the team's chances. "It was different than last year, but everybody still worked hard. It made things fun."
The cross country team ran a staggering total of ten meets this season. To prepare, they practiced during the summer, and after school started, they ran before dawn. The team even practiced early on Saturday mornings to get better. Because of the early practices, the team continued to improve their times and increase in confidence.
Eventually, after several months of hard work, the cross country squad traveled to Wichita Falls for their district meet. They ran alongside Cooper, Aledo, Wichita Falls and Wichita Falls Rider. After a strong all-around race from Wylie, they narrowly moved on the area meet held in Lubbock.
After two weeks of preparation, the team arrived in Lubbock for the meet. Unfortunately for the team, the weather was brutal: cloudy, windy, and below 30 degrees. Despite these obstacles, the squad still ran their best. Although the team did not move on, there were several strong individual performances, including Victor Charo coming within 10 seconds of advancing to state.
After a long, rewarding season, there are nothing but positives ahead for the Wylie cross country team.