WHS Tennis Team Finishes Strong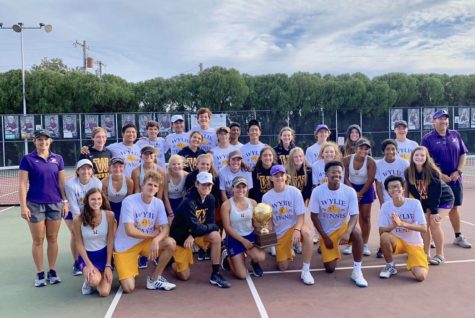 Although Wylie's tennis team had to wrap up the fall season sooner than they hoped, they put up quite a fight. Even in the face of adversity, these players epitomized what a true Bulldog athlete should be. To competitors both near and far, they represented exactly what our school stands for and what our students are made of.
While the blistering summer sun still reigned overhead, the team was practicing through sunburns and muscle strains, through sweat and tears. Their hard work paid off; they dominated District and soon became Bi-District Champions as well.
As the fickle Texas weather began its annual toggle, the team remained steadfast. In one smooth sweep, they claimed the Area title and advanced to Regionals. These Bulldogs, true to their kind, fought tooth-and-nail, eventually landing themselves in the semi-finals. It was then, with the Regional finals just beyond their reach, that Wylie's tennis team fell short of the victory they so craved.
The loss was especially disappointing because many players believe it was well within the team's capacity to win the Regional title. One player described that they had merely been "off their game", so to speak, a phenomenon that every athlete experiences from time to time. However, in a sport as psychological as tennis, the ramifications can be devastating.
Undoubtedly, the heaviest hearts belong to the seniors, for whom this was their final season of Team Tennis. Bearing that in mind, it should be noted that their years of contribution to our school's tennis program is a victory in and of itself. These players have seen it all; they helped to crush opponents while Wylie was still classified as 4A, rode out the difficult transition into 5A with astounding grace, and showed younger players what Varsity Team Tennis is all about.
Honorable seniors include: Anthony Zhang, Courtney Holmes, Reid Heuerman, Analeah Elias, Carson Cole, and Chance Rains. They are pictured as listed below.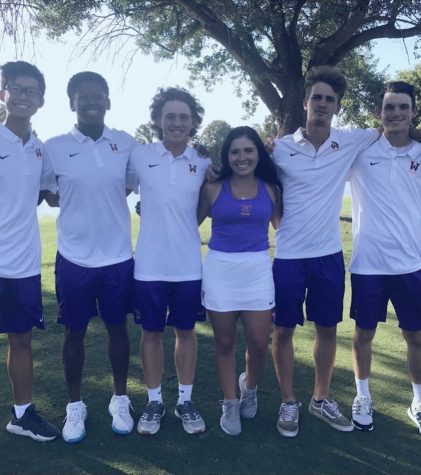 One of Wylie Tennis's mottos is "We Play To Be Remembered". These seniors have had an amazing run in team tennis, and they have secured not only their recognition now but their remembrance for many years to come.
As for the rest of the team?
They'll be back next fall, ready for more.
About the Writer
Allison Vogt, Staff Writer
Allison Vogt is a junior at Wylie High School. She loves learning about different cultures, spending time with her family and friends, trying new things,...