Lady Bulldogs Primed For Deep Playoff Run
The 2019 Lady Bulldog softball team is currently sitting in first place over their new district opponents. The team has several experienced veterans because they only lost one senior after the completion of last season. The team is primed to make a deep run in the postseason after they complete district on April 19. We spoke to senior Halle Arbilera about the resilient veteran team.
"The jump to 5A has not affected us," Arbilera said. "If we keep playing to the best of our abilities, then the new competition will not affect in the playoffs."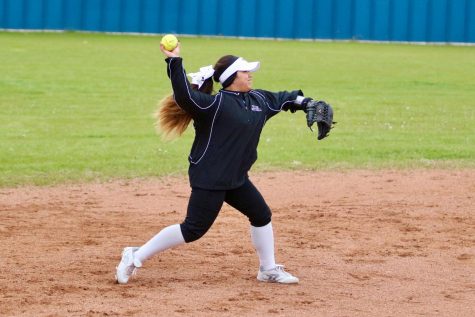 Last season the Lady Bulldogs ended their season in the first round of playoffs to the state runner-up Vernon Lady Lions. The team fought hard against Vernon, but several injuries to the Bulldogs hindered their success.
"We want to see what we can accomplish," Arbilera said. "We are looking forward to finishing strong as a team."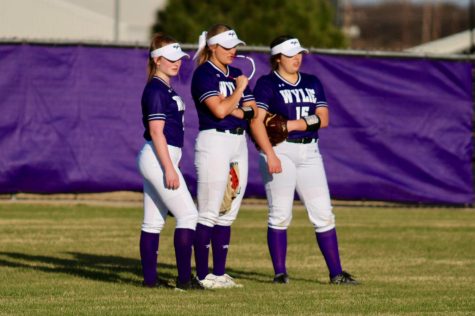 The Bulldogs began district by losing to Aledo 13-3 in arguably the team's worst game of the season. The team had four errors in four innings of work. Since that first loss, the team has not lost a game including a 3-1 win over Aledo. The team now has a one win lead over Aledo and Abilene Cooper.
"Team chemistry is like a puzzle," Arbilera said. "We couldn't figure everything out at first, but once we started working together, all of the pieces started to fit together."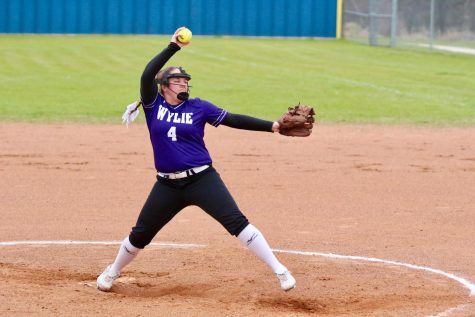 The team's roster includes three seniors, six juniors, and three sophomores. There are only a few new additions to this year's team, but all of them have been in the program previously. Juniors Bailey Buck and Kaylee Philipp have carried the pitching load for the team this season. Offense has been flowing off the bats of several of the team's veteran players since district began.
"I love the intensity and unknown of softball," Arbilera said. "You can never count us out because the game is never really over till it's over."