In Loving Memory of Mrs. Stacy Sanchez
Hang on for a minute...we're trying to find some more stories you might like.
"It is the supreme art of the teacher to awaken joy in creative expression and knowledge."
-Albert Einstein
              From the art classroom down the hall to the crowds of a concert, Stacy Sanchez has touched and shaped the lives of everyone she meets. She has been able to awaken in students a passion for creativity and uncover a love of art at Wylie for over a decade. She has been a dedicated and generous friend to many, and beyond that, a constant source of cheer and liveliness to all around her. Her vivacious spirit could not be dimmed, even as she battled against her sudden and shocking diagnosis of stage 4 cancer in late July. Tragically, after weeks of fighting and years bringing joy to all around her, Stacy Horton Sanchez passed away surrounded by her family and loved ones.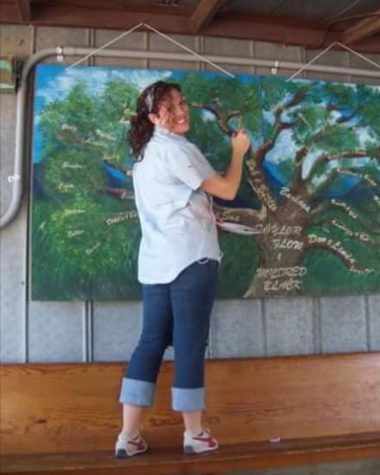 Anybody who knew Stacy Sanchez would agree that she lived every single day of her life to the absolute fullest and never backed down from a challenge, instead facing it head-on and with a smile. She dedicated her life to improving others' through the beauty of art and expression, "leaving every person better than she found them," as fellow teacher Mrs. Kirby would say. An infectious spirit, Mrs.Sanchez could brighten the day of any student or teacher that walked into her room. Her friends remember her best by her positive attitude, her wonderful laughter, and her beautiful smiles.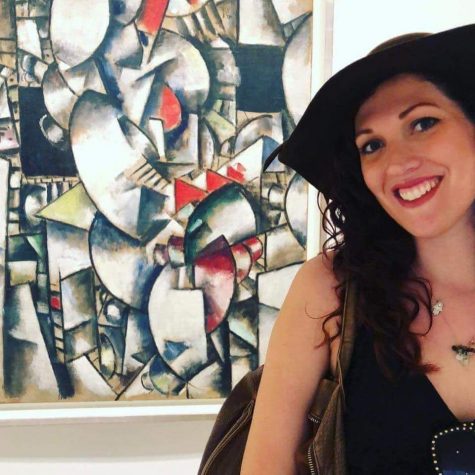 She is survived by her husband, Christopher Sanchez, her two children, Edie and Ian, every friend she has loved dearly, and every student whose life she has changed.