Class of 2018 Post High School Plans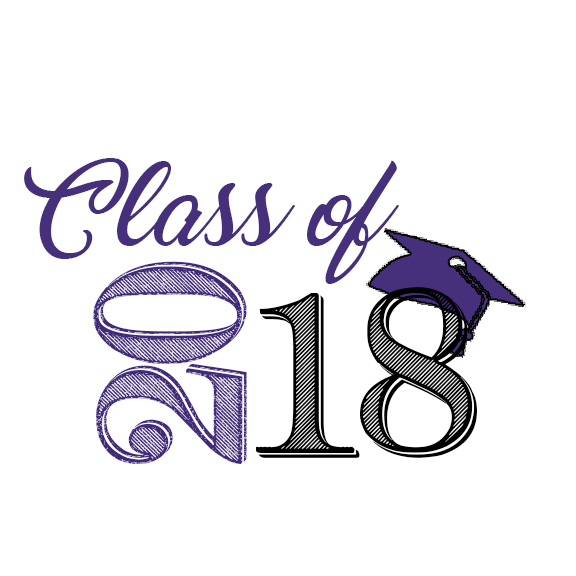 Hang on for a minute...we're trying to find some more stories you might like.
Below are the plans of the of Wylie High School of the class of 2018 as they leave high school. They wrote them in response to a survey. Good luck to the class of 2018.
Abbey Miller- Study nursing at ACU
Abigail French- College!!!
Aden Garz- College
Alex Uvalle- Military
Amber Price- I'm going to Angelo State to pursue teaching. I want to be a math teacher for grades 4-8.
Andrew Mckinneu- Going to Cisco Junior College
Andrew Rodriguez- Going to Cisco on a meat judging scholarship then transferring Tarleton
Andrew Zhang- Nothing
Angelica Baker- I'm going to get my basics done at Cisco, then I'll move on to a university.
Anthony Guerrero- HSU
August Zett- Attend HSU
Avery Beard- College
Ben Robinson- Attend Texas Tech University
Betty Altieri- I want to join the Army
Blayre O'Donald- Attend Abilene Christian University in the fall
Brady Horn- Study Business at Oklahoma State
Breanna Parks- College
Caelan Shong- I plan on directing a choir.
Calista Yocum-Go to cosmetology school
Callie Powell- Oklahoma State:)
Carley Jewell- I'm going to do my basics at Cisco then do my medical school else where.
Cassey Davis- Cosmetology school
Cody Carrigan- Go to college
Colin Scalia- 2 year college
Connor Merket- College
Corbin Ledford- Take basics here; go to college
Dalton Vasquez- Attend college at Oklahoma University
Danielle Hermosillo- To attend Cisco Jr. College and major in Law Enforcement
Danielle Rozeboom- College
David Tobey- I plan to dual major in math and accounting at Baylor.
Davis Haney- College
Evan Cantrell- College at Texas Tech
Friedrich- Attend Texas Tech University
Genesis Tice- Attend UT to become a Dental Hygienist
Grace McCaslin- attend Baylor University
Hadley Magee- I plan on attending college.
Hailee Fikes- College
Hailey Cockerell-Military
Hannah Deffenbaugh- To attend Abilene Christian University
Hannah Lanier- I plan on going to a dental assistant school in Abilene, and after that I will go to a two year college to become a dental hygienist.
Hannah Harbison- go to college
Hannah Wallace- Going to Texas Tech
Hayden Murphy- attending Texas A&M University
Homer Talmadge Fillingim V- College at Texas Tech
Hunter Murphy- Study Business at Baylor
Ian Sokolnicki- Attend college at ASU
Jace Mims- College
Jack Lowry- Attend college at HSU
Jacob Martin- Going to Oklahoma State University
Jaden Scott- No idea
James Isbell- Welding
Jayden Pritchett- College
Jenna Morris- attending Hardin Simmons University
Julian Muñoz- College and then medical school to become an orthopedic surgeon
Kaitlyn Hathorn- Attend McMurry University
Kate Evans- Going to Texas Tech for my Sociology degree
Katie Catoe- I am planning to go to West Texas A&M and study music therapy
Kimberley Caldwell- Joining the U.S. Navy
Kinsley Scott- College at Dallas Baptist University
Kristen Kilpatrick- College
Kyle Morris- College at Texas Tech
Kyle Roberts- Play basketball at Hardin-Simmons University
Kylee Kirk- Attending Texas Tech
Kyley Pyeatt- Music Education Major at McMurry University
Kyndall Wise- Sandhills community college, NC
Lane Price- Military
Lane Ross- Military
Layne Constance- Fire department
Leah Constance- go to HSU
Leah Fikes- Attending Abilene Christian University to study Journalism
Leslie Wolcott- College at Hardin-Simmons
Liam Livingston- Go to technical college
Lillian McBride- Degree in music education
Logan Rosenquist- College
Luke Henning- College
Madison Martin- I am going to Abilene Christian University to study biochemistry.
Makenzie Bierma- Go to McMurry for the fine arts program
Matthew Atkins-I plan on attending college at Texas A&M.
McKenzie Nations- I'll attend ACU next year and study psychology! Someday I hope to use my career as a platform for ministry.
Melissa Huffines- go to ACU
Meranda Barlow- Go to college for nursing
Michael Thurman- Uti college
Michaela- Go to Texas Tech
Mikey LeVieux – Attend Hardin-Simmons University
Misti Sartor- Military
Mya Lipps- Go to medical school.
Paris Kypke- I'm going to Harding University
Parker Marez- Attend Tarleton State University
Payton Alrxander- college
Quentin Overby- Cisco for 1 year, then 3 years at Texas Tech
Rachel Melnyk- College
Reagan Chaka- ACU #scratchem
Riley Garrison- Oklahoma state
Rj Gregg- US Army
Robert Dyer- College
Roy Tisdale- College
Ryan Hamar- Play football at HSU
Sadie Casey- Cosmetology School
Sam King- Odessa Junior College for Baseball
Sam Townsend- EMT school.
Samantha Estrada- Cosmetology
Sara Rice- Go to Nursing school to get a BSN
Shaun Harlow- Um like College or something
Shelby Russell- Go to college to be a RN
Slader Goff- Industrial Maintenance
Spencer Justice- Attending Tarleton
Tara Bachran- Going to ASU for a few years and then to a university in North Carolina
Taylor Carwile- College
Taylor Stephenson- go to college at ACU
Thomas Zwernemann- Military
Thomas Burner- Air Force
Tory Lipps- General Business Degree at Tech, then Law School
Travis Corrigan- College
Tyler Le- Military/College
Tyler O'Connor- COLLEGE
Will Ochs- Going to Concordia University Texas
Wyatt Wilson- Go to the University of Texas in Arlington to get a bachelors in Art History, have a translators certificate in German, and have an internship with a major movie company to be a director.
Wyatt Wink- Texas State Technical College
Wyatt Witemeyer- Attend Abilene Christian University (ACU) and double major in Mathematics and Computer Science.
Zach Johnson- College
Zach Tarpley- go to Texas Tech University
Zachary McNair- College
Zoe Moore- I'm going to Texas Tech this upcoming fall to study Psychology, and eventually become a Child Life Specialist.
Zoe Waldrum- Attend a junior college and then transfer to a university and after, go to PA school